South Carolina Online Gambling
South Carolina online gambling laws are restrictive compared to other states in America.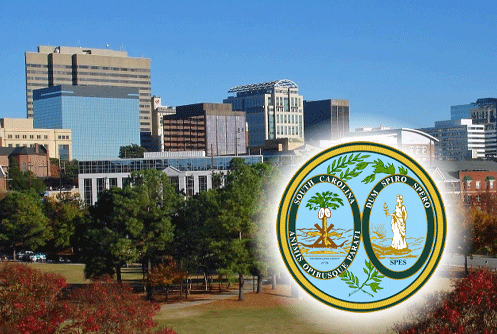 Best Casinos for South Carolina Players
Online Gambling in South Carolina
The State of South Carolina is very anti-gambling with laws that restrict pretty much anything that even resembles gambling, including online gambling. One of the state laws even bans all games that involve cards or dice, even if no cash is involved. As recently as 2013, state police warned a large retirement community that its advertisements of recreational bridge and canasta clubs were a violation of the state laws.
South Carolina is the home of Senator Lindsey Graham, who is a vocal anti-gambling senator who introduced legislation in 2014 to ban all online gambling at the federal level and reverse a 2011 Department of Justice decision that declared the Wire Act only applies to online sports betting.
South Carolina Online Casinos
The Code of Law of SC does not explicitly outlaw online gambling.
Normally we discuss the legality of online betting within the context of the definition of other gambling terms found in a state's criminal code. That's tough to do in South Carolina, one of few US states whose criminal code lacks specificity when it comes to gaming regulations. State law does not define a number of terms that come up again and again in its gaming regulations – "gambling, betting, wagering," etc.
South Carolina Sports Betting
The future of daily fantasy sports betting in South Carolina depends on S 1093, a General Bill presented by Representatives Hutto and Davis. The bill is known as the South Carolina Fantasy Contests Act, and it follows the FSTA model, which is generally considered a pathway to success, even in conservative states.
S 1093 would define terms necessary to the inclusion of daily fantasy sports contests into legal betting, provide for the regulation of those contests (meaning mainly additional tax revenue), require fantasy contest operators to provide certain consumer protections, create a system of penalties for various violations of the law, and (and this is the big part) to totally exempt all fantasy sports contests from the state's gambling laws.
The law is currently sitting in committee, being evaluated by representatives familiar with the banking and insurance industry. This is usually how things go for gaming bills in states without much existing framework for the regulation of betting. The next step? The bill would have to pass out of this committee and then appear for debate and eventual voting. Then the state's governor would have to sign off on the law – a virtual guarantee considering the lawmakers and governor are of the same party.
South Carolina Land Based Casinos
South Carolina has 4 casinos in which you'll find more than 775 slots and gaming machines and 58 table games. They do not function as full-operational casinos, but rather as gambling establishments.
Big M Casino (casino cruises)
Carnival Sunshine Casino
Carnival Ecstasy Casino
Big M Casino Cruise II – Little River
South Carolina Lottery
The only exceptions are strictly controlled social games (home poker games, mahjong, bridge, etc.), the state lottery, and charitable bingo games. The only other option for South Carolinians to gamble is to take one of two casino cruises. These depart from Little River (near Myrtle Beach) and are both operated by The Big "M" Casino company.
South Carolina Charitable/House-Based Gambling
The only game that recognized charitable groups can host as a fundraiser is bingo, and that only in a very restricted form. The state mandates exactly how bingo is to be played, from the number of balls to the style of calls and prize amounts. Because of the extreme amount of regulation involved in charitable bingo, the practice is not popular. In fact, we found only one group that hosts these games with any regularity. Even the state of Utah, with its strong anti-gaming bias, has a vibrant charitable bingo scene.
South Carolina Daily Fantasy Sports
The one bright spot in South Carolina's gaming laws is that they do not restrict online fantasy leagues. FanDuel and DraftKings both employ attorneys to analyze the gaming laws of each state to determine if it is safe to offer their services to residents in those states. Both sites long ago came to the conclusion that nothing in South Carolina law restricts their business model. To date, lawmakers seem to agree.
The government of South Carolina has never addressed the legality of daily fantasy sports betting one way or another. This is a restrictive state as far as gambling goes, but large fantasy sites such as FanDuel have been operating here legally for years now without any trouble from the authorities. The general sense one gets in South Carolina is there simply isn't any burning desire to take up the issue.
A local news company spoke to a judge back in 2015 and his opinion was essentially that "fantasy sports remain legal until it's declared otherwise." The state Attorney General came to a similar conclusion: the issue does not concern the AG's office and there have been no complaints to the AG to date. Several lawmakers did attempt to introduce DFS legislation in 2016, but that effort ultimately went nowhere.
South Carolina Social Gaming and Gambling
The typical operators of social casinos are available in South Carolina. In fact, Big M Casino, the cruise casino operator from Little River offers its own link to Double Down Casino – the largest of the social casinos. Otherwise, Slotomania, Big Fish, Zynga Poker, and all the usual options are available in South Carolina.
However, given the strict and prohibitive nature of South Carolina's current gambling laws, it is advisable to proceed with caution on any site that has real-world promotions, such as MyVegas. Because any gambling or even mere ownership of gambling devices is illegal, it would be an unfortunate situation to face fines, confiscation, jail time, or a combination of the three simply because a player tried to redeem some loyalty points.
South Carolina Gambling News
South Carolina Gambling Legislation
South Carolina's gambling laws are some of the strictest in the nation. Rarely are statutes written with so little ambiguity. The laws are more analogous to drug laws than the ones typically seen in gambling regulations. In fact, the laws are so stringent on any type of gambling that it doesn't even make sense to speak about the notion of an online casino in South Carolina.