Tennessee Online Gambling
Tennessee is one of the more conservative states when it comes to gambling.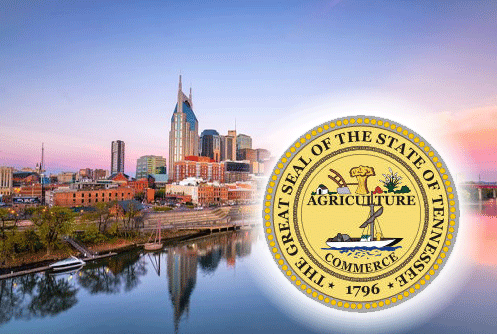 Best Casinos for Tennessee Players
Online Gambling in Tennessee
Tennessee holds more legal online gambling options than land-based ones. The country is traditionally quite anti-gambling without land-based casinos, racetracks or places to play poker with other people. The simple fact that a state lottery wasn't even established before 2003 can offer some perspective regarding how reluctant Tennessee is to legalize gambling.
Tennessee Online Casinos
Until Tennessee lawmakers pass laws regarding online gambling, we do not think that people residing in Tennessee have anything to dread when putting a Web-based wager. So far no Tennessee court has used the present legislation to fine internet gamblers, and we all think that it's unlikely that they'll suddenly start. Ensure that you're using an international site, because currently US casinos do not accept bets from Texas players.
Tennessee Sports Betting
Under the law, mobile sports betting is legal in Tennessee and holds a tax rate of 20%. A law called for retail sportsbooks to be authorized at land casinos, but an amendment has since prohibited this and as of now residents can bet on sporting events only online.
The law requires gaming operators to apply for an online betting license and places no restrictions on the number of licenses that can be issued. This will create a competitive environment with multiple betting sites competing with each other for customers. According to the law, people 21+ located in Tennessee can take advantage of the online sports bookmakers.
Tennessee Land Based Casinos
Land-based casinos are not allowed in Tennessee, so residents have to travel to Tunica, Mississippi, the nearest casino town. It is located less than an hour drive from Memphis by car, and only about three hours from Nashville. Players can enjoy various games in the town's many casinos without breaking the law.
Tennessee Lottery
Tennessee came to the lottery game in 2003 with a referendum which allowed for the creation of a state lottery. On the first day of the lottery, there ware more than 11$ million worth of tickets sold.
The Tennessee lottery has raised more than $ 3 billion in cash for state education plans since going live. Tickets aren't sold online at all and can be purchased in person only.
Tennessee Charitable/House-Based Gambling
Charity organizations can hold one event per year – a raffle game, a reverse raffle, a cakewalk, or a cake wheel. These events need to be run in compliance with the processes put forth by the Tennessee Gaming Implementation Law in 2010. The country monitors those events in part because they are a relatively new addition to state legislation, but also in part due to the general feeling towards gambling by the state government.
Tennessee Daily Fantasy Sports
Online fantasy sports are regulated and legal in Tennessee. These games were legalized in 2016, by the Fantasy Sports Act. Fantasy website operators must acquire a permit, however.
Fantasy websites that use for a permit are expected to undergo a criminal history check and company evaluation to guarantee suitability for licensing. Dream website operators need to adhere to several regulations once licensed.
Tennessee Social Gaming and Gambling
Tennessee residents can play some of the typical social casino possibilities available across the nation: Double Down Casino, Slotomania, Big Fish, and Zynga are all playable through Facebook or mobile devices.
But people in Tennessee should be quite careful about the games they're playing due to the width of Tennessee's law. Any sort of giveaway, advertising, or compensation obtained via one of them (or other websites, such as MyVegas) might place players in breach of law. Thus far, there are no reports of individuals having legal issues due to their participation in societal casino play, but exercise caution if you're playing societal casino matches in Tennessee.
Tennessee Gambling News
Tennessee Gambling Legislation
While most forms of gambling are strictly illegal in Tennessee, even activities that may not seem like gambling, not all forms of gambling are illegal. Horse betting, social gambling, DFS sites, and charitable gambling are all legal within the state.