Vermont Online Gambling
Gambling options in Vermont are very limited – Online casinos and sports betting are not allowed. Not a fun place for those who enjoy playing.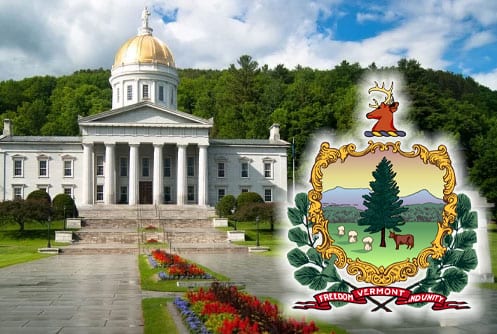 Best Casinos for Vermont Players
Online Gambling in Vermont
Did you know that Vermont was the first state admitted to the Union after the ratification of the Constitution and that with a population of fewer than nine thousand people, Montpelier, Vermont is the smallest state capital in the U.S.? Vermont is also famous around the US for its cheddar cheese, maple syrup and of course the quality Ben and Jerry's ice cream.
At the same time Vermont is a state with conservative regulation. Did you know that in Vermont you can not even buy alcohol with an out of state license and you have a liquor ID to purchase alcohol at the liquor stores. A similar thing can be said for gambling – wagering options in Vermont are very limited, unless of course you are a fan of the state lottery and some social or charity forms of gambling. Online casinos are not allowed, there are not land based casinos (for those you need to travel to Montreal or other parts of New England). Gambling enthusiasts might find Vermont quite quiet and dull when it comes to playing.
Vermont Online Casinos
Vermont Sports Betting
Vermont Land Based Casinos
Vermont Lottery
Vermont Charitable/House-Based Gambling
Vermont Daily Fantasy Sports
Vermont Social Gaming and Gambling
Vermont Gambling News
Vermont Gambling Legislation