Live Dealers Craps – Where to Play with Real Dealers
Live Dealer Craps is a great opportunity for online casinos, as craps are one of the most exciting games in the casino world. While you can play craps on most online casino software packages, it doesn't seem to create the same atmosphere as playing in a brick and mortar casino. Have you ever wondered if an online craps game with live dealers would be as exciting as in a real casino setting? Many live online casinos have been successful with blackjack, roulette, and baccarat, but no one has conquered live dealer craps yet.
In craps, one of the biggest issues is you can't roll the dice, so dice rolls have to be computer-generated or have someone else roll. This reduces the live game feel that many players seek when searching for a live dealer online game. Learn more about the table layout and setup, how to play, and the best strategy for live craps below.
The Best Casinos offering the Live Dealers Craps
SHOW MORE
Hot Live Casino Game Shows
Craps Setup and Table Layout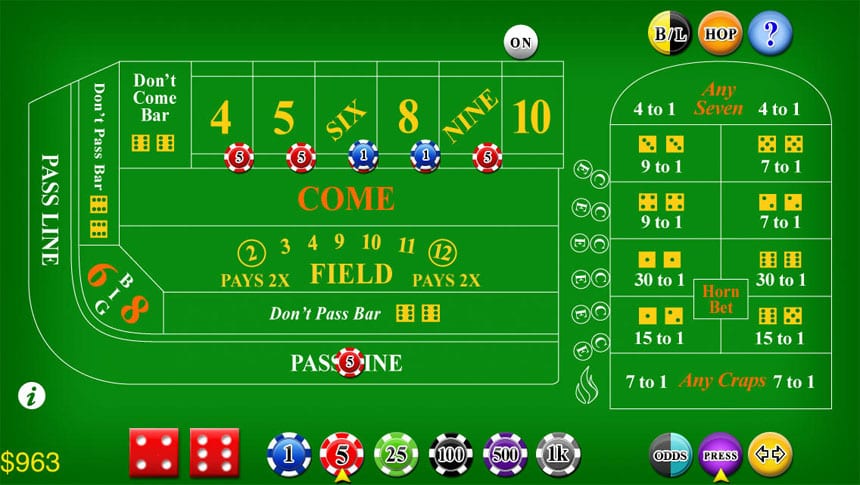 Craps is played at a large table designed in a way that many players can participate at the same time. The first time you see a craps table it's easy to be intimidated or confused. In the centre of the table are a series of possible wagers and on each end of the standard table are a series of more popular wagers. As you'll learn in the strategy section below, the only wagers you should consider are located on each end. This means you can ignore the centre of the table bets.
What Is The Difference Between Live Dealer Craps and Online Craps?
Live dealer craps feature a table full of dealers in a land-based casino or a live dealer studio. Rounds of dice shooting are filmed live as they happen from multiple camera angles, then streamed live to your computer screen in real-time. The game is 100% real as it's happening, so you can use live chat to communicate with the craps dealer, the pit boss, and other craps players at the table. Craps is a social game which instils camaraderie among the players because most make the same bets. Live dealer craps restore the game to its original form.
What Are The Perks of Live Dealers Craps?
Live dealer craps has a number of perks. First, of all the casino games which do not require skill or strategy, craps have some of the best odds. Only standard baccarat or European Roulette with "la partage" or "en prison" rules have a comparable return-to-player (RTP) percentage. Craps has a house edge in the 1.35% to 1.41% region for the basic bets. While blackjack and video poker have better odds, you have to master basic strategy to receive the optimal RTP in those games. In live dealer craps, you only need to figure out which bets to make and which bets to avoid.
Live craps is also a social game. Most of the players at the craps table bet on the dice shooter. This creates a sense of camaraderie, where everyone is cheering for the same result. Or better put, betting on the pass/come bets in craps creates a sense of community, as you are cheering for each other to win. For that reason, craps do not translate well to online casino gaming. With cameras that allow you to see the other dice shooters and Skype-style chat features, you can get to know other players and cheer them on as the game happens. Live dealer craps is among the most exciting games online, while also offering some of the best odds.
Finally, when you play live dealer craps, you don't have to pay a gratuity. Most live casinos do not allow or require tipping of the dealer. That's a huge perk.
How to Play Live Dealer Craps
Craps starts with one player placing a pass line or don't pass wager. To place a bet you simply put a chip or chips on the area of the felt layout on the table where the bet is described.
If you want to bet $50 on the pass line you simply place two $25 chips, or any other combination of chips adding up to $50, in the area that has the words pass line printed in the box.
You also have the option of placing a wide range of other wagers. Most of these gave such a large house advantage that you should avoid them. You can learn more about the best bets in the next section.
The Wizard of Vegas site has a thorough craps guide.
Live Craps Basic Strategy
Just like most casino games, craps has a house edge that can't be overcome unless you cheat or learn how to control the dice. While dice control is an interesting subject, it's difficult to find any hard evidence that it works so it's a subject for another page.
When you play casino games with a house edge the only thing you can do from a strategy standpoint is to try to reduce the edge as much as possible. This means only placing wagers that have the smallest house edge.
The good news is this means you can ignore most of the possible wagers because they have a high edge. Here's a list of bets that offer the lowest edges.
Tips to Play Live Dealers Craps
If you are going to play live dealer craps, there are a few tips you need to know. While the game requires no strategy once bets are made, it helps to know the best bets. While you can wager on a proposition with a 1.35% house edge, some craps bets have a 16.00% house edge — a classic sucker bet. The key is learning the best craps bets.
Learn about the Game
The game of craps might seem very easy to grasp, but one needs to know a couple of important rules and strategies in order to play it well. Ensure reading a tutorial before taking to a craps table. This will help you attain a full understanding of what bets are great to take for specific bets as per the house edge.
Pass Line Bet is the Best Bet on Come-Out Roll
Placing the pass line bet gives you the best position on the come-out roll, which is the first bet placed in craps. The house advantage at this point is just 1.41%. The pass line bet implies that you get to win if the shooter either rolls numbers 7 or 11. Conversely, you end up losing if this person rolls numbers 2, 3 or 12. Any other number rolled out by the shooter gains a point, entitling both of you to a payout, if the shooter rolls the point number again prior to a 7.
Take the Odds Bet Always
You will be able to place an extra free odds bet once the shooter has established a point. This bet is the best that one can make in online craps, as it features zero house edge.
The best strategy for online craps is always placing a free odds bet. Certain casinos even allow for you to place a bet twice as big as original pass line bet. It is best to place higher free odds bet and lower pass line is in such casinos.
Place Come Bets
You can place come bets once a point is established, which implies that after placing the come bet, the next roll for you becomes a come-out roll. Expect to win in case the shooter rolls numbers 7 or 11. You will lose if numbers 2, 3 or 12 are rolled by the shooter, in which instance all other numbers gain you a single point. Placing a come bet can help you win if the shooter either rolls a point for either party and this definitely improves your winning chances.
Place Two Come Bets along with Pass Line Bet
Another superb strategy for playing online craps is placing two come bets following the initial pass line bet. You will this way have three numbers operating to your advantage. Many gambling professionals consider this number of bets ideal to have at any time. Place another bet once you attain a winning bet, which enables you to have in play three bets always.
Keep off from Proposition Bets
The worse strategy for online craps is without contradiction placing proposition bets. These kinds usually get settled following just a single dice roll, which renders them appealing to certain players. It is advisable to avoid taking these since the house edge is normally significantly large.
Avoid Betting on Hard 4, Hard 10, Big 6 or Big 8
Hard 4, as well as Hard 10, are seen as poor bets since the house edge is about 11%. Payout is 7 to 1 here, though chances of attaining numbers 2 and 5 respectively in pairs are quite low. You can win with the bets, Big 6 and Big 8 in case the shooter respectively rolls numbers 6 and 8 prior to a 7. However, it is not commendable to place these bets since the payout is just 1 to 1, with the house edge being around 9%.
The difference between Craps and Sic Bo
When browsing casino games to play, you may discover another dice game called Sic Bo. Although very similar to Craps, the Chinese game has two major differences. The first is that it is played with three dice instead of the two used in Craps. The second is that Sic Bo is purely a game of chance, as every roll of the dice results in a win or a loss. In contrast, when playing Craps, certain wagers require several rolls of the dice before they can be judged to be a win or a loss, meaning that there are strategical advantages to be gained, making it not entirely down to chance.
1.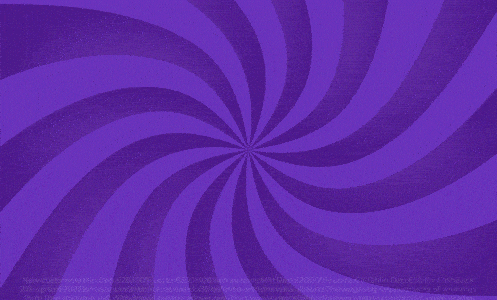 True quality brand hot in 2020!
3,000+ games by top developers
Great variety of casino bonuses and weekly promotions
Graphics & Gameplay - 100%
2169
2.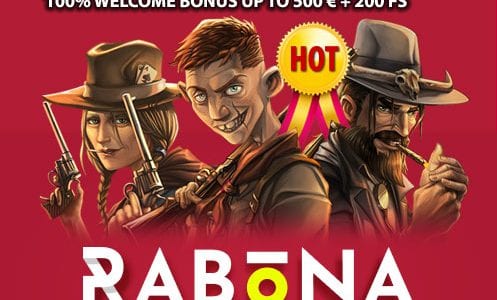 Instant Withdrawals
Reliable and Helpful Customer Support
Amazing Live Casino Section
Graphics & Gameplay - 99%
2258
3.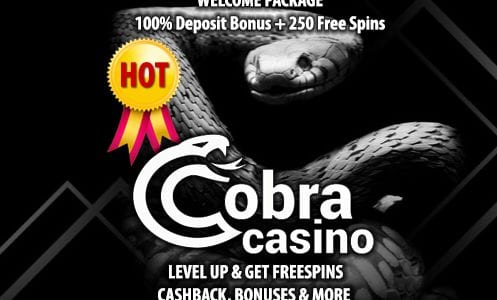 Generous Welcome Package
2000+ Games From Top Providers
Tiered Vip Programme With Weekly Awards
Graphics & Gameplay - 100%
2432
Generous Welcome Package
2000+ Games From Top Providers
Tiered Vip Programme With Weekly Awards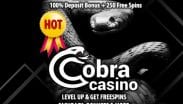 Graphics & Gameplay - 100%
Instant-play is available
Fully compatible with all mobile devices
Provides amazing gambling games from quality developers like Microgaming and NetEnt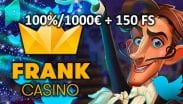 Graphics & Gameplay - 99%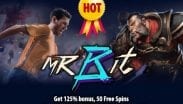 Graphics & Gameplay - 97%
Imediate play available
Full mobile compatability
Easy access to customer support via live chat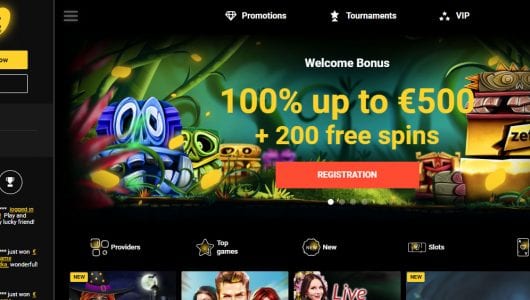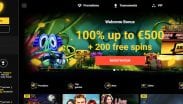 Graphics & Gameplay - 96%