New Slots July 2022 Recommended by CasinoDaddy
As the summer of July 2022 is peaking, the gambling industry is looking forward to giving you the most unforgettable experience of your 2022 summer with the hot new slots 2023. The upcoming year will be filled with exciting changes that will change the industry forever. The rumors about VR gaming and the implementation of cryptocurrencies will be a huge factor in the way slots change. Our Team at Casino Daddy has a top priority of informing you about the latest changes that will hit the industry in the upcoming gambling season. Stay tuned as in this post we will explore the changes and features that will come to the new slots of July 2022.
The team at Casino Daddy has done a full list of the new slot machines coming this month that will put a smile on your face. Want to find the best online slots 2023? Check out our reviews of our recommended hot new slots.
Hottest New Slots July 2022 – Fully Reviewed
Lost City of the Djinn Slot is our first suggestion on the list of the top-rated slot games in July 2022 that you can take advantage of! The slot is the final gaming product of the top-tier software developer Thunderkick that once again amazed us all with high-quality features and functions, including Mega, Mystery, Sticky, and Upgrade Symbols, as well as Respins and Hold and Spin Magic. The RTP of the slot ranges up to 96,07% which is just above what's considered average in the iGaming industry.
Boiling Pots Slot is a fantastic option for all the gambling enthusiasts who enjoy casino games whose stories feature magic and fantasy elements! The game is developed by Yggdrasil which is a clear sign of the great quality of the gameplay that you are about to experience. The hit frequency here is said to be 22,91% while the maximum winning potential is considered 10,114x your bet with an RTP of 96% and high volatility!
Zombie Carnival is a very attention-catching new slot developed by Pragmatic Play with the intention of delivering high-quality gaming services! The game has a high RTP of 96,50% and a high volatility index. What makes it so special and outstanding is that it includes staggering features like Multipliers, Sticky Wilds, Mystery Symbols, and even a Bonus Buy feature!
If you are already in a hot Summer mood and you can't wait to jump right into the ocean, then the Hawaiian Fever Slot by Tom Horn is perfect for you! The maximum win potential of this slot is said to be 1,860%, meaning that there will be winning opportunities waiting for you in every corner! The game has a 3×3 layout with 27 pay lines and an RTP of a maximum of 95,04%.
If you are a fan of the final gaming products launched by Red Tiger, then the new Diamond Royale Slot will definitely spark your interest! The game has stunning graphics and very beautifully designed visuals – as you may assume, it takes you into a very luxurious atmosphere. The game's layout consists of 5 reels and 3 rows, plus it has 10 pay lines, and an RTP of 95,75%, however, the maximum win potential is surely going to impress you as it is 10,285x your bet!
Funk Master Slot is the next online slot that we at CasinoDaddy are extremely excited to introduce you to! The slot has been just launched by the one and only pioneer in software development – NetEnt! Therefore, we are sure to say that this slot will go beyond our highest expectations and will satisfy the gambling needs of even the most pretentious players. What makes this slot special is that it features Cluster pays and numberless winning opportunities hidden through the gameplay!
ELK Studios is the game provider that has just supplied the iGaming market with yet another amazing slot game called Nitropolis Slot! The slot has a very intriguing theme that is created with the help of startling graphics and visuals – the urban environment you will be set up in can be described as dystopic as it takes place in the post-nuclear world. The RTP here is rather high as it ranges up to 95% with a maximum winning potential of 50,000x your bet!
9 Burning Dragons is also a great suggestion that we can give you for the hot month of July 2022 as it just has made its debut on the iGaming market! Wazdan is the developer that stays behind all the hard work that the creation of the high-quality features and functions of the slot has taken. This is an oriental-themed game with pay anywhere system that is part of the Hold the Jackpot series of this software developer.
Karen Maneater Slot is a great option for a slot game developed by Nolimit City with a thrilling plot that follows the story of a cook called Karen who is cooking a bone broth and is stirring the pot fast and strong to make the gameplay as exciting as possible! You will be asked to join her and a band of raccoons on an adventure of establishing order in the surrounding world. There are 6 rows and the layout forms with 2-3-3-3-3-3 reels. There are also more than 486 available pay lines and a high RTP of 96%!
Slugger Time Slot will immediately take you to the urban subway station on Slugger Street where you will see masked street gangs acting violently and breaking the peaceful order in the big city! The game that is developed by Quickspin has many staggering features such as Multiplier Wild Symbols, a Chicken Siege Free Spins Bonus, as well as a Bonus Buy feature with which you can activate the Free Spins game instantly by paying 75x your bet. The RTP of the game ranges up to 96% with a high volatility index.
777 SUPER BIG BUILDUP™ DELUXE™ has just launched on the iGaming market by Crazy Tooth Studios which is a leading software developer that is well-known for its precise attention to detail! The slot provides you with intense gameplay, and adrenaline-boosting plot, and attention-keeping visual design. The 96,19% RTP here is high just like the high variance and your huge winning chances of up to 15,000x your initial bet! Try the hottest new slots this July 2022!
Trend Evolution for the New Slots July 2022
July will be a month full of changes. Bonuses, cryptocurrencies, and 3D gaming will slowly be implemented into the gambling industry. Out of all the changes, the player base is mostly looking forward to the new bonus systems that will hit the new casinos. The year 2022 will be a great year of gambling as the market will have to face new features and adapt. This adaptation will bring the best out of the experience.
Оnlіnе саѕіnоѕ еnсоurаgе рlауеrѕ tо раrtісіраtе іn ѕріnnіng thе rееlѕ оf thе nеwеѕt ѕlоtѕ, thus the developers are tirelessly working on implementing new spins and lucrative bonus packages. Тhеѕе іnсludе bіg wеlсоmе bоnuѕ bundlеѕ wіth Dероѕіt Воnuѕеѕ аnd Frее Ѕріnѕ. Іnсludіng Саѕhbасk Воnuѕеѕ, Ніgh Rоllеr Воnuѕеѕ fоr hіgh ѕреndеrѕ, Nо Wаgеrіng Воnuѕеѕ, Nо Dероѕіt Воnuѕеѕ, Rеlоаd Воnuѕеѕ, аnd ѕо muсh mоrе. Тhеѕе bоnuѕ расkаgеѕ соmе wіth rеаѕоnаblе wаgеrіng rеquіrеmеntѕ аnd wіll rеlоаd уоur bаnkrоll wіth ѕіgnіfісаnt аmоuntѕ оf bоnuѕ mоnеу аnd frее ѕріnѕ. Аllоwіng уоu tо gаmblе fоr lоng-lаѕtіng ѕеѕѕіоnѕ, wіth а muсh mоrе thrіllіng, еnјоуаblе, аnd ехсіtіng gаmblіng ехреrіеnсе. Yоu wіll ѕріn thе rееlѕ соmрlеtеlу fоr frее whіlе hаvіng thе сhаnсе tо lаnd thоѕе luсrаtіvе rеаl mоnеу wіnѕ!
Тhе nеwеѕt buzz іn thе gаmblіng соmmunіtу іѕ bеіng аblе tо dеаl wіth уоur dіgіtаl mоnеу аnd рlасе bеtѕ оn ѕlоtѕ vіа сrурtосurrеnсіеѕ. In 2022 the gambling industry will be going hand in hand with the cryptocurrency industry. Onlіnе саѕіnоѕ оn thіѕ раgе ѕuрроrt сrурtосurrеnсу dероѕіtѕ, wіthdrаwаlѕ, аnd bеtѕ. Іnсludіng thе mоѕt рорulаr сrурtоѕуѕtеmѕ, ѕuсh аѕ Віtсоіn, Lіtесоіn, Dоgесоіn, Rіррlе, Еthеrеum, Теthеr, Віnаnсе Соіn, аnd Саrdаnо. Сrурtосurrеnсіеѕ соmе wіth іnѕtаnt dероѕіtѕ, muсh lоwеr fееѕ реr trаnѕfеr соmраrеd tо оthеr рауmеnt mеthоdѕ, аnd full аnоnуmіtу оf уоur trаnѕасtіоnѕ. Маkіng іt ѕаfеr tо gаmblе оn thе nеw ѕlоtѕ Аuguѕt 2021. Ѕоmе оnlіnе саѕіnоѕ hаvе а dеdісаtеd Віtсоіn ѕlоtѕ ѕесtіоn, ѕо mаkе ѕurе tо сhесk іt оut!
Last but not least, the software developers are working to make the safest environment. The slots for July 2022 will have the safest environment up to date with the latest security implementations. Developers are working on safer codes through HTML5. On the other hand, system preferences such as Windows and Android requirements will go down which means that you will be able to play more efficiently on any device. Moreover, the big talks of 3D gambling are here. Soon you will be able to participate in the beautiful world of virtual reality. The changes will be hitting the industry in 2022 as many casinos start to experiment with its implementation and features.
This is Why You Should Play the New Slots in July 2022
There are many reasons to look forward to the season of 2022. Tons of new features will be coming and every single player will be part of it as new bonuses and promotional packages come to reward the loyal players. We suggest that you start playing as soon as possible to become eligible for the best possible packages.
In the July slots 2022 we should expect some of the top providers such as Playtech, Microgaming, and NetEnt to keep entertaining us with new games. Among these top providers expect big changes from the best casinos such as Tsars Casino, 7Signs, and Goodman. There are rumors that they are the first to experience 3D gaming and Virtual Reality. There have been tons of rumors for the release of sequel games and special spin-offs that will be intriguing to seasoned players, whilst inviting newcomers to join in. Moreover, in the United States, more and more states are becoming liberal and looking forward to the possibilities of gambling. With authorities like the New Jersey Entertainment Division, gambling has never been safer.
Our Review Criteria for the New Slots in July 2022
Our reviews are done through hours of careful research to ensure that the casino is legitimate. Our top priority of the CasinoDaddy team is the fun and safety of our fans. We only review and offer licensed casino that has the top security on the market. Fоr еасh ѕlоt, wе hаvе wrіttеn а dеtаіlеd rеvіеw dеѕсrіbіng thе ѕlоt'ѕ RТР, vоlаtіlіtу, tірѕ аnd bеttіng ѕtrаtеgіеѕ, рауtаblе, bоnuѕ fеаturеѕ, hоw tо рlау, аnd ѕо muсh mоrе. Additionally, we test the 100 free spins challenges that many casinos offer to ensure their legitimacy and availability. Browse our other sections to find the best poker, bingo, and other live games on the market!
New Slots July 2022 FAQ's
Will cryptocurrencies be compatible with the new slots in July 2022?
Absolutely! Cryptocurrencies will be one of the major changes that will come to the casino market in 2022
Are the Slots mobile compatible?
Yes! You can take the slots anywhere you want to with your mobile device!
Are the Slots safe?
Absolutely! With improvements in the security system, playing slots is becoming safer than ever.
Is it safe to pay at the New Slots?
With the introduction of cryptocurrencies, the safest form of paying is through crypto.
1.
More than 5000 Casino Games
Many Live Casino Games
Sportsbook
Graphics & Gameplay - 85%
6932
2.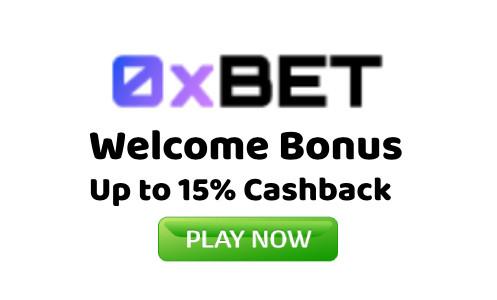 More than 5000 Casino Games
Many Live Casino Games
Exclusive VIP Club
Graphics & Gameplay - 85%
6808
3.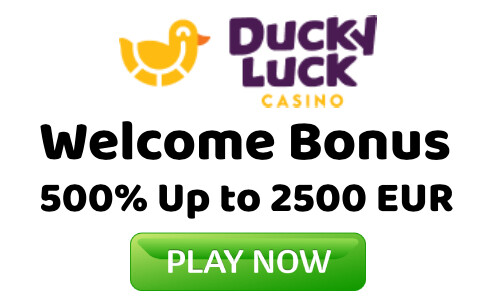 Top US Casino
A Variety of Bonuses
Hot VIP Program
Graphics & Gameplay - 97%
10078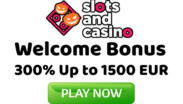 Graphics & Gameplay - 90%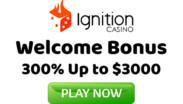 Graphics & Gameplay - 90%
Reliable and available online since 1997
An amazing ever evolving software
Offered in multiple languages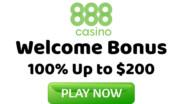 Graphics & Gameplay - 90%
Software versatility
Award-winning games and providers
Loyalty rogram with luxury rewards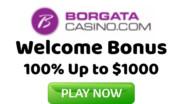 Graphics & Gameplay - 90%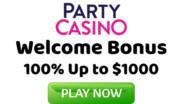 Graphics & Gameplay - 90%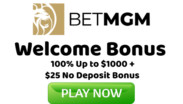 Graphics & Gameplay - 90%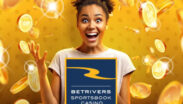 Graphics & Gameplay - 90%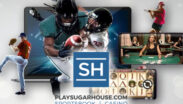 Graphics & Gameplay - 90%
5000+ crypto-friendly games
Instant Deposits and Withdrawals
Regular Rakeback up to 25%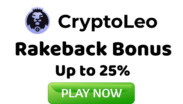 Graphics & Gameplay - 90%
Offers Gambling for the US and Canada
Hundreds of hot slot machines
Instant Crypto Deposits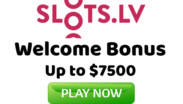 Graphics & Gameplay - 90%