Yggdrasil Casinos – Hot Online Casinos that Offer Yggdrasil Games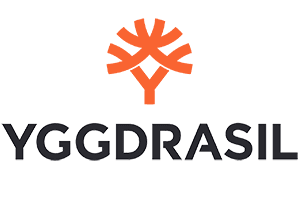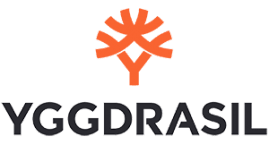 Yggdrasil is a young software gaming provider in the casino market industry. It has grown to be one of the most used software providers in 2020, won various awards and has been licensed by major regulatory bodies. Yggdrasil uses the latest HTML5 technology for developing their games, 3D animations, and motion capture software. Their games have the highest-quality, entertaining storylines, user-friendly interface, and immersive gameplay. Because of all of its great advantages and latest technology used for game development it has rightfully gained its place over the years as one of the best-known gambling games providers.
In this article, we will review all there is to know about Yggdrasil Casinos. What they offer, their features, bonuses available, game variations, and much more. Find out more down below and choose your favorite Yggdrasil casino games to play!
Best Online Casinos That Offer Yggdrasil Games
Introduction to Yggdrasil Online Casinos
Yggdrasil Gaming is a software provider based in Malta, founded in 2013 by Fredrick Elmqvist, the former CEO of NetEnt. The company has a major development office settled in Krakow, Poland, and regional offices in Gibraltar and Malta. Its name 'Yggdrasil' is quite unique as the word serves as a name of a huge ash tree, known as the holy tree of life that connects nine mythical worlds, coming from Norse mythology. It has licenses issued in the United Kingdom, Romania, Gibraltar, and Malta. The company has received various awards as an 'Innovator of the year' in 2019 at the International Gaming Awards, 'Slot Provider of the Year' at the EGR B2B Awards in London 2017, and 'Software Rising Star' at the EGR B2B Awards 2015.
It has emerged more than 70+ casino games such as slots and virtual live dealer games. Yggdrasil is introduced by over 50+ major casino venues. Many gambling players enjoy the provider's game slots. And it has rapidly grown over the years to be one of the most popular gaming providers in 2020 with a well-established reputation.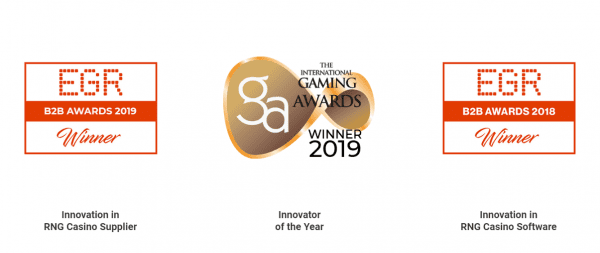 Whats New from Yggdrasil? Recent News and Articles.
New Yggdrasil Casinos in 2020
Even though Yggdrasil is a relatively new software provider it has established a strong reputation amongst the gambling world. Major gambling platforms even newcomers that appear on the market monthly work alongside the game provider to deliver the best gambling experience to players.
To choose from the new casinos on the market in 2020 we, at CasinoDaddy.com, have provided detailed reviews. We recommend only the best choices as we have carefully tested their platforms, games, and license. We have listed all the new casinos in 2020 features, perks, bonus systems, safety levels, certifications, and the providers they offer at their platforms, including Yggdrasil. Find out more at our page and choose the Yggdrasil Casinos that fit your needs the most!
The Best Yggdrasil Slots and Progressive Jackpots
Yggdrasil has created various slot variants with rich settings, included unique high progressive jackpots, and recently started producing astonishing table card game variants. They are definitely one of the best software providers on the online casino market and have a vast game variation. Let's check out some of their provided games, offered jackpots and review their most popular game names! Read down below!
17+ More Hot Slots by Yggdrasil
Famous Yggdrasil Slots
Yggdrasil has developed an impressive amount of over 70+ video slots for the online casino market. They stand out from other gaming industries with outstanding designs, unique themes, and a creative atmosphere. All the slots have high-quality, immersive gameplay and impressive interface. Let's have a look at some of their best slots!
Wilhelm Tell is one of the most popular slot machines created by Yggdrasil. It is a video slot in a 5×3 format with 20 fixed pay lines. It has an RTP of 97% with a maximum win of 376,000€ (7520 x bet) unlocked with the right combination of symbols. Wilhelm Tell is based on the all-time favorite story of a folk hero from Switzerland and a crossbow marksman trying to free the nation from an evil tyrant and eventually making the foundation of the Swiss Confederacy. The gameplay is set in a mountain valley with a village in the background.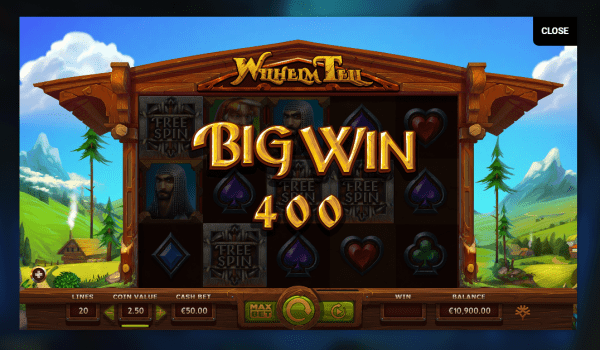 The low-value symbols are represented as hearts, diamonds, spades, and clubs, while the high-value symbols are represented by characters of the Wilhelm story, including the knight's guard, the evil tyrant, Gessler and Wilhelm Tell himself. Gessler is the most rewarding symbol rewarding you with 7.5 times your stake. The wild symbol is Wilhelm's son Walter. It is an interesting slots game with an astonishing, unique set, based on an intriguing story that makes it more fun and exciting. It has a great potential bonus of Free Spins and bigger cashouts.
Pirates – Smugglers Paradise is a video slot available at Yggdrasil Casinos. It has pirate-theme with a secluded bay as a background with a pirate ship holding the slots reel. The low-value symbols are purple shades, red hearts, green clubs, and blue diamonds. High-value symbols are the captain of the ship, pirate's hook, a parrot, and quartermaster. The game starts with a 5×5 grid with 27 symbols. There are many bonus features included, such as Win Fall, High Seas, Multiplier Madness. The RTP of the game is 96.3% and the maximum win is 124,330€ bet.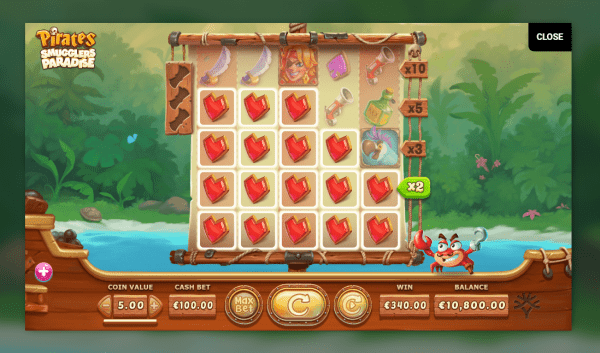 Multifly is a video slot game provided by Yggdrasil that takes you into the jungle atmosphere. It is a colorful, fun and interesting slot machine with unique symbols, including parrots, frogs, iguanas, and toucans. The parrot is the highest paying symbol with 3, 4 or 5 in combination paying 0.8, 1.5 or 4 times your stake. The game offers multiple bonus features and multipliers, including Dropdown feature, Real Multipliers, and Free Spins. The RTP of the game is 96.3% and the maximum win 788,445€.
Try out more Yggdrasil slots with unique themes, interesting elements, and story backgrounds!
Amazing Yggdrasil Casino Jackpots
Yggdrasil Casinos come with impressive progressive jackpots available to obtain at some of their games. To be able to qualify for the jackpots prize you need to play at one of their games that offer progressive jackpots and place side bets. The more bets are being placed aside for the jackpot the bigger the cashout prize is.
The first progressive jackpot by Yggdrasil was launched in February 2015 Joker Millions. In 2020 such jackpots can be obtained at slots like Empire Jackpot, Ozwin's Jackpots, Jackpot Raiders. They can bring you up to six figures wins. The biggest Jackpot obtainable is available at Jackpot Millions. The size of the jackpot can reach up to an in-game bonus of £62,500. However, the game has been known to bring a jackpot of up to 1 million. The biggest progressive jackpot claimed by Yggdrasil occurred on December 2016, when a player won €3,291,285 on Joker Millions. Try out your luck with Yggdrasil Casinos progressive jackpots and you can compete with other players for the biggest cashouts!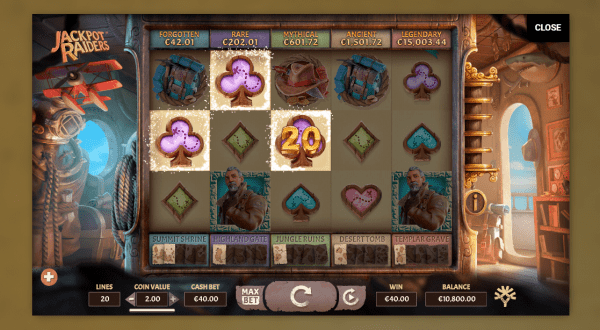 Top Card and Table Games at Yggdrasil Casinos
Although casino slots stand out as the best games Yggdrasil has to offer, they have some astonishing table choices developed recently as well. They have a set of gaming development tools and many unforgettable design ideas. Let's check them out!
Lucky Blackjack is a part of the classic Blackjack series of the company, but with a unique touch of an Irish atmosphere. The game is played at a green table with standard rules and interface. What makes it unique though is the virtual live dealer presented. Yggdrasil is well-known for its modern motion capture technology by which they recreated the movements of a real blackjack dealer. It has sophisticated 3D animations, with ultra-detailed graphics and a mix of Irish style. The virtual dealer has an Irish green and black costume and wears a gorgeous Irish hat with added beautiful clover details. The game is extremely enjoyable and fun to play. It has an RTP of the main game of 99.54% and RTP with insurance of 92.60%.
Another animated virtual live dealer game of Blackjack is Dr. Fortuno, released in 2019 by Yggdrasil. The game has an interesting elegant carnival atmosphere with a ringmaster as the virtual live dealer. The table can be played by 5 players at once betting against the dealer. There is an exciting Bonus Bet that is triggered where players bet on the dealer drawing a Flush. It awards them a marvelous multiplier and a chance at winning the Daily Jackpot. It is an interesting gameplay atmosphere with an intriguing soundtrack. Dr. Fortuno is an extremely fun game that already has gathered a big fan-base. The RTP of the main game is 99.54% and the RTP with insurance is 92.60%. The RTP of the Bonus Bet with Jackpot is 96.5%.
Yggdrasil Live Casinos
Yggdrasil software has improved rapidly over the years and provides an astonishing experience to the players. They are famous in the gambling industry for developing an innovative game called Sonya Blackjack in 2018. It is a classic game of blackjack with standard game rules but what makes the game unique is the development of a virtual live dealer. Yggdrasil motion capture technology enables the modeling of dealer movements making the life dealer realistic as possible. Several different dealer characters are presented with highly detailed 3D graphics that mimic the moves of a real classic blackjack dealer. This virtual 3D animated dealer adds additional realism and social experience to the game's atmosphere by interacting with the cards and the players throughout the game. The gameplay is standard and simple.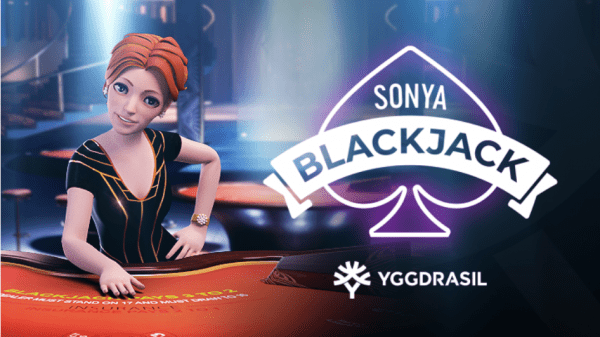 The players click on the classic blackjack chips to place wagers from €1.00 to €500.00 per hand with a maximum win of 2.5x one's stake. They bet against the virtual dealer and have to collect 21 points. These games allow players to communicate and sit with other players at the gaming table. The design is of high quality and has a classic blackjack table and card elements.
The RTP for the main game Sonya Blackjack is 99.54% and the RTP with insurance is 92.60%. There is a fairly high chance of winning while placing bets. Other virtual dealer variations from Yggdrasil are Dr. Fortuno and Lucky Blackjack, with different interesting designs and atmosphere. Try this new innovation now and enjoy the virtual live dealer!
However, if you want to experience real-life dealer games there is no such option at Yggdrasil Casinos. But you can check out our recommendations on software providers at our dedicated page. We review their benefits, features, provided games, including live casinos. Choose the one that suits you the most and enjoy the live dealer sessions!
Yggdrasil Casino Bonuses
Yggdrasil Casinos have a great bonus system. They offer various welcome packages, in-game bonuses, excellent prizes, and astonishing promotions. We, at CasinoDaddy.com, have covered all the best bonuses in 2020 you can obtain. We reviewed their features, benefits and listed the casino venues where you can claim them. You can read more about them in our dedicated section and choose the ones that suit you the most.
Yggdrasil Casinos cover bonuses starting from 100% Casino Deposit Bonuses, Free Spins, to Birthday Casino Bonuses. For example, with 300% Casino Deposit Bonuses, you can claim an astonishing amount of cash in your balance to start the games with. You have longer sessions with bigger chances to place more or higher bets and claim larger cashouts. Free Spins are always fun as you get to try out your luck on the spinning wheel for the biggest prizes and have much more fun and entertainment. Birthday Casino Bonuses are one of the best special gifts and prizes you can obtain on your one and only special day of the year. It's always fun to celebrate your Birthday while gambling on your favorite slots and having unique prizes.
With Yggdrasil Casinos, you can claim an exclusive bonus package as our dedicated reader. Specially made for CasinoDaddy.com the package has special prizes, promotions, and payouts. Check the bonuses Yggdrasil has prepared for you in our recommendations list and choose the ones that you like the best!
Yggdrasil Mobile Casinos
Yggdrasil uses the latest HTML5 technology, CSS3 transitions that change effects without the use of Flash or Java, and allows particle animations. All of this makes Yggdrasil Casinos mobile-compatible for a broad range of device and system software Android and iOS. You can easily access your Yggdrasil Casinos from the browser on your mobile phone or tablet without the installation of additional applications.
Yggdrasil, as a developer, made sure there are no issues or complications when using hand-held devices. The loading times are fast, the interface has the same features, and the gameplay is high-quality. With Yggdrasil Casinos you can play your favorite games from your mobile phone on the go, complete transactions to and from your gambling venue, enjoy excellent gameplay quality, and interesting vast variation of games. All of this on the tips of your fingers on even the smaller screens from any place.
POPULAR CASINO SOFTWARE PROVIDERS (Click to View)
Some Important Questions and Answers about Yggdrasil Casinos
? How is Yggdrasil different from other providers?
Yggdrasil has one of the most interesting games, based on intriguing storylines. They have impressive designs, gameplay, and interface – not to mention high payouts!
? Can I play on a mobile device?
Yggdrasil uses the latest HTML5 technology which makes its games compatible with all devices, including PC, mobile phones, and tablets.
? What kind of games are available at Yggdrasil Casinos?
Yggdrasil is one of the best slots games providers. However, they also offer interesting virtual live dealer table games you can check out.
? Where can I find Yggdrasil Casinos?
There are over 50+ casino venues that offer Yggdrasil games. At our recommendations list, you can find many Yggdrasil Casinos and choose the ones that suit your requirements the most.
? Are Yggdrasil Casinos safe?
Yggdrasil Casinos are extremely safe, they use the latest security technology, protect all your sensitive personal and banking data, and do not share any information with third parties.
1.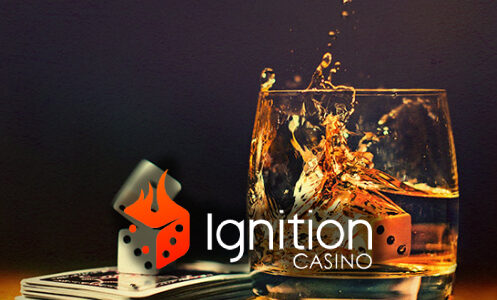 Allowed in the US and Australia
Crypto-friendly platform
Poker Tournaments
Graphics & Gameplay - 85%
7053
2.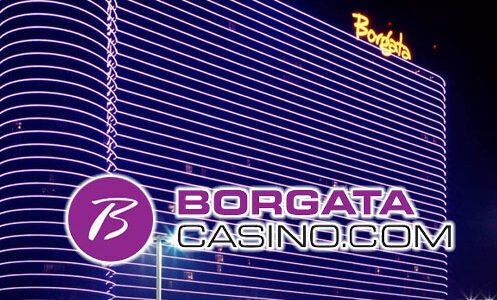 Software versatility
Award-winning games and providers
Loyalty rogram with luxury rewards
Graphics & Gameplay - 93%
6939
3.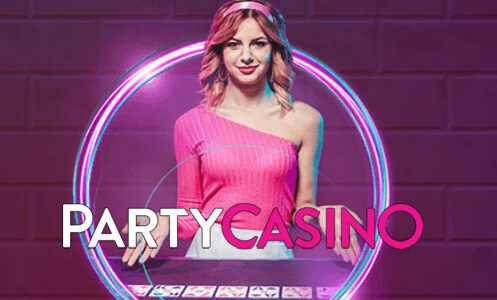 New Jersey licensed casino
16+ live casino games
USD payment methods
Graphics & Gameplay - 92%
6372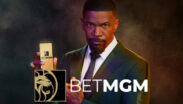 Graphics & Gameplay - 90%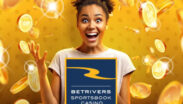 Graphics & Gameplay - 90%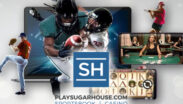 Graphics & Gameplay - 90%
Reliable and available online since 1997
An amazing ever evolving software
Offered in multiple languages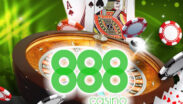 Graphics & Gameplay - 90%