Online Casinos Accepting South African Rand (ZAR)
It is a well-known fact that online gambling is one of the most thriving industries at the moment with players from all around the world including South Africa. This led to online casinos that accept the South African Rand as a currency to constantly emerge on the market. Their top goal is to satisfy their players as much as possible. The local currency of South Africa is the South African Rand (ZAR). In case you are a South African player who is searching for a reliable online casino that accepts ZAR as a currency, there a lot of factors and criteria to take into consideration before registering at a gambling platform.
Fortunately, we at CasinoDaddy.com are ready to help you out as we have tested a variety of online casinos and we made a selection of our top choices that accept the South African Rand. The criteria which we used when reviewing the platforms include security, licenses, trustworthiness, a variety of casino games, and special bonuses. Feel free to read more down below!
South African Rand Online Casinos – Fully Reviewed
After we selected our top choices of online venues that accept ZAR, we have divided them into a special section so it can be easier for you to compare them. Here are some of our recommendations:
Casino Gods is a trustworthy online venue that is fully regulated and holds licenses obtained from the Malta Gaming Authority and the UKGC which are among the proven jurisdictions in the gaming industry. These licenses ensure that all of the gambling sessions are about to be fair and players' data is going to be fully protected. Among the payment methods that South African gamblers can use are MasterCard, Maestro, Visa, ecoPayz, Skrill, Neteller, and more. This wide range of methods allows players to choose the most suitable one and minimize their fees.
Looking for a casino that accepts a specific currency?
ONLINE CASINOS BY ACCEPTED CURRENCIES (Click to View)
History of the South African Rand / ZAR
The South African Rand is the official currency of the Republic of South Africa and is also recognized as a legal currency in Lesotho, Namibia, and Eswatini. The rand is denominated into 100 cents and its banknotes are issued by the South African Reserve Bank. The ZAR was first introduced in 1961 when South Africa became a republic and replaced the South African pound which was established in 1910 when South Africa was a British Dominion. Following a decline in value due to inflation, in 1985 the rand had an exchange rate of 2 rands for 1 US dollar. Political uncertainty caused the rand to further sink and by 2001 1 American dollar was equal to 14 rands. The currency experienced constant shifts because of poverty, crime, unemployment, and as of 2020 one American dollar is exchanged for 15 South African rands.
Advantages of Using ZAR in Online Casinos
If you are wondering what could be the benefits of using payment methods that accept your local currency ZAR, we have summarized the major ones for you and we are ready to share. The first advantage is there won't be any exchange rates that you need to be aware of and your money won't be influenced by the changing ratio in different currencies. Another thing to keep in mind is the lowered transaction fees which would probably cost you a lot more if your local currency is not supported. Our third benefit is the shorter processing time which means you can save your time and spend it gambling on your favorite casino game!
Popular ZAR deposit methods and withdrawals
Unfortunately, not all of the payment methods that are quite popular among casino players are available for South African gamblers and accept ZAR as a currency. This is the reason why South African players should pay attention to which methods are supported and whether they suit their needs. Among the most common ones that accept ZAR are MasterCard, Maestro, Visa, ecoPayz, Skrill, Neteller and each of them accepts ZAR as a currency. Of course, there are additional methods that you can use which is why researching your choice of the online casino prior to registration is a very important habit.
Tips on finding a great ZAR Online Casino
Searching for the best ZAR online casino that meets all of your criteria can be time-consuming and nerve-racking which is why we have come up with some essential tips to help you out with the decision. The initial thing is to always look for a certified online venue that holds a license from a reputable jurisdiction such as the Government of Curacao, the Malta Gaming Authority of the UKGC. The next thing on your list should be to check out the variety of casino games that are being offered and if your preferred type of games has a diverse portfolio. The best casino games are usually provided by software developers that are the giants of this industry such as Microgaming and Evolution Gaming. The last thing we recommend is to also check out what type of bonuses and promotions this platform can offer you. If all of this seems a lot, we at CasinoDaddy.com are here to help you out so feel free to check our detailed reviews!
ZAR Online Casinos – The Legal Online Gambling Status
Gambling in South Africa has always been restricted and the Gambling Act of 1965 posed an official ban on all forms of gambling with the exception of gambling on horse racing. Due to the rise of illegal casinos that were operating on the premises of the country, in 1994 the new democratic party which came to power legalized all forms of gambling. In 1996 the National Gambling Act was accepted and formed a system of licensed casinos. This regulation was further proclaimed later in 2008 with the National Gambling Amendment Act. Casinos are widely spread across South Africa and online gambling is flourishing with no additional tax since 2012.
Looking for a casino in a specific language? Browse by language in our casino database
ONLINE CASINOS BY LANGUAGE (Click Flag to View)
The ZAR Online Casinos Questions and Answers
What is the best online casino in South Africa accepting ZAR?
You can access the best online casino in South Africa which is accepting ZAR as a currency from the provided list on this page.
Is there a benefit to using the ZAR – compared with US Dollars?
Yes, using ZAR as your currency will save you both money and time with lowered fees and processing time.
Are the bonuses listed and paid in ZAR?
A big part of the online casinos uses software that automatically translates the language and switches the currency.
Do I still pay fees when using my credit card or online payment platforms in ZAR?
The charged fees depend on the type of payment method but in most cases, credit card payments are not subject to an additional fee.
What are the most popular deposit methods using ZAR?
Some of the most popular methods using ZAR are MasterCard, Maestro, Visa, ecoPayz, Skrill, Neteller.
1.
More than 5000 Casino Games
Many Live Casino Games
Sportsbook
Graphics & Gameplay - 85%
6954
2.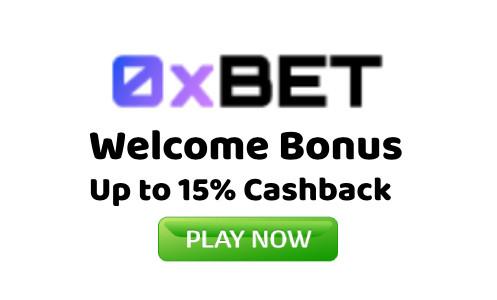 More than 5000 Casino Games
Many Live Casino Games
Exclusive VIP Club
Graphics & Gameplay - 85%
6828
3.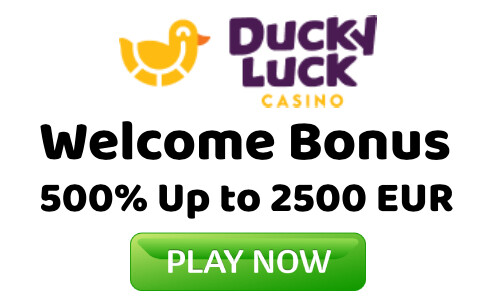 Top US Casino
A Variety of Bonuses
Hot VIP Program
Graphics & Gameplay - 97%
10099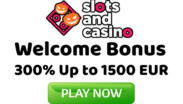 Graphics & Gameplay - 90%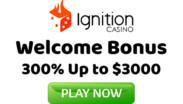 Graphics & Gameplay - 90%
Reliable and available online since 1997
An amazing ever evolving software
Offered in multiple languages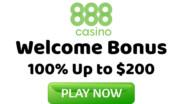 Graphics & Gameplay - 90%
Software versatility
Award-winning games and providers
Loyalty rogram with luxury rewards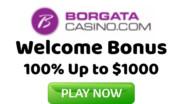 Graphics & Gameplay - 90%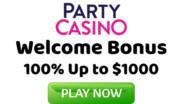 Graphics & Gameplay - 90%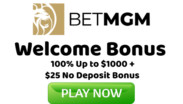 Graphics & Gameplay - 90%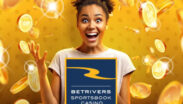 Graphics & Gameplay - 90%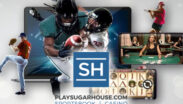 Graphics & Gameplay - 90%
5000+ crypto-friendly games
Instant Deposits and Withdrawals
Regular Rakeback up to 25%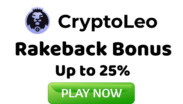 Graphics & Gameplay - 90%
Offers Gambling for the US and Canada
Hundreds of hot slot machines
Instant Crypto Deposits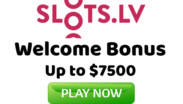 Graphics & Gameplay - 90%