Apple Pay Casinos – Safe Operators That Accept Apple Pay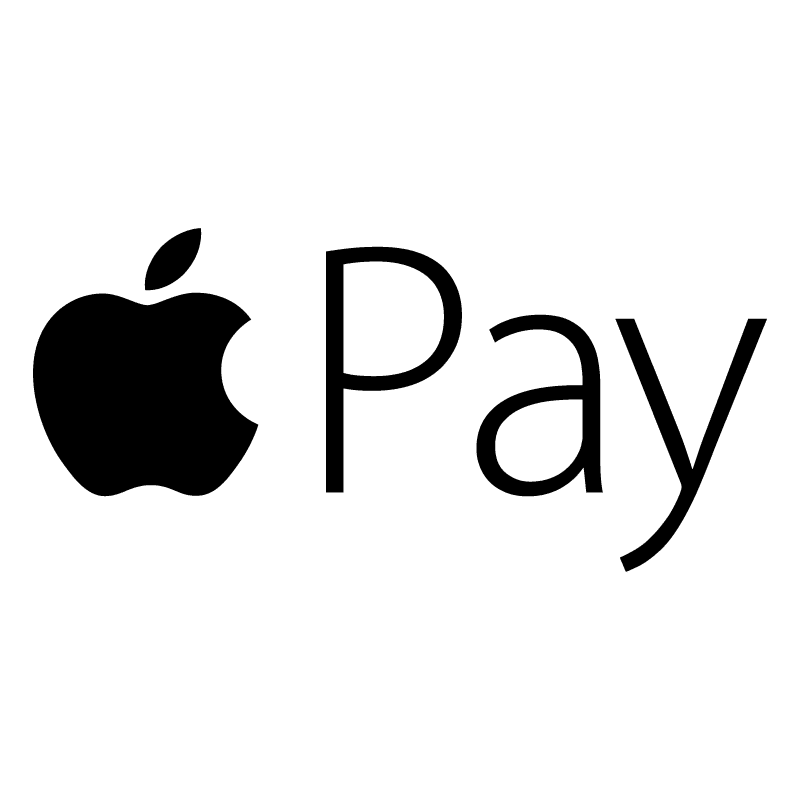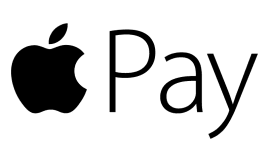 Apple's name is synonymous with technological innovation. The first iPhone hit the market back in 2007 and changed the way we see smartphones forever. Nowadays, many devices operate on the iOS system such as iPads, Mac or Apple Watches, but Apple wouldn't just stop there. To further establish how much you can do with a mobile device, they have created a convenient payment method that allows their users to pay in person or on the web.
Launched in 2014, Apple Pay has turned into the payment solution of choice for many modern gamblers. It can replace a credit or a debit card and makes it fully digital. It can also be used at any POS device that accepts contactless payments. Players can use Apple Pay to make safe deposits in online casinos, without giving any of their credit card details. It supports most of the biggest payment networks in the world like MasterCard, Maestro, Visa, and American Express, and you can use it in many countries, with its reach always expanding.
With such a large percentage of iOS users, it's only natural for Apple Pay to make its way into the life of the regular gambler. This article targets Apple users, serving as a short guide on how to use Apple Pay in online operators, and what makes this form of payment so popular.
Best Online Casinos That Accept Apple Pay
A Closer look at Apple Pay in 2020
Apple Pay is compatible with iPhone 6 or newer, the recent versions of iPad Air, Macs and all Apple Watches. It is extremely easy to set up and use, as you only need to enter your credit card details. Accepted in many countries around the world, Apple Pay's mission is to become available worldwide.
The latest country to join the Apple Pay family was Montenegro on January 28, 2020, supporting Master Card and Visa customers. According to Apple's analytics, more than 1 million credit cards were registered in the first three days of its launch in the United States, showing us exactly how big the influence of Apple is on the market.
Real Money Deposits and Withdrawals with Apple Pay
Apple Pay serves as a third party when depositing in online casinos. You simply need to link your credit or debit card to make a deposit. Before that, make sure your card company supports its services. Completely eliminating any personal data leakage, Apple Pay creates a wall between your credit card and the operator. The only thing you need to pay via this method is to own an iOS-powered device, an Apple Watch or a Mac.
To confirm that the casino accepts Apple Pay, find their logo at the Cashier page of the operator. Once you create an account, you can go ahead and make your first deposit. For iPhone users, the Apple Pay software allows scanning your credit card without the need to enter the details manually. After you select and state how much you want to deposit, you will need to confirm the transaction through the Face ID or Touch ID recognition feature of your device.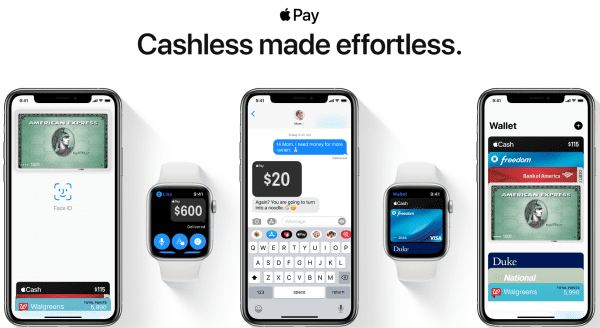 This completely removes any chance of fraud since you are the only person who can bypass these protection inquiries. Withdrawals are not possible with Apple Pay and you will need to find a different method to collect your winnings. Nevertheless, it is a very good option to consider when making deposits, as they are instant and you don't have to wait to start playing.
Using Apple Pay Has Unique Advantages
• It's simple to use;
• Deposits with Apple Pay are instant;
• High-level of customer protection;
• Fee-free services at online casinos;
• The entire transaction process happens with just a few clicks.
New Casinos that Accept Apple Pay in 2020
New operators strive to follow the latest trends. Being so popular not only in the United States but throughout the world, Apple Pay is making its way on the list of most modern casinos as a valid payment option.
If you are following CasinoDaddy.com for any amount of time, you would know that we deliver reviews of the best new casinos to our readers. Our Newcomers of 2020 page includes every operator that has a fair environment and plenty of great games to offer to its clients.
Live Casinos that Accept Apple Pay
The Live Casino is that part of the casino website, where gamblers can play all kinds of table games. The igaming developers take these thrills and bring them to a new level, thanks to the latest software and professional streaming equipment.
The Live Dealers games are available in most casinos and if the operator accepts Apple Pay payments, there shouldn't be any problem to deposit and play at their live casino section.
Apple Pay Deposits can be used at Every Major Mobile Casino
Apple Pay is perfect for players who prefer wagering money from their iOS devices. It adds extra comfort to this already convenient payment method.
You can deposit and play from your smartphone or any Touch ID compatible tech you own. With so many casinos investing time on perfecting their mobile platforms, the future of online gambling surely lies in your hand.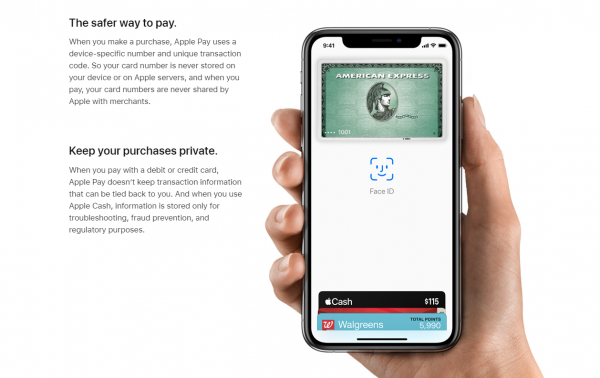 Apple Pay Casinos in the US and Other Countries
Apple Pay is used in many countries around the world but mostly in the US. In 2015, they began expanding globally, supporting UK-issued cards fist. Then started to cover all the major banks in China in 2016. This was a milestone for the company – from that point onward, many countries accepted Apple Pay within their borders, including Australia, Canada, Singapore, Hong Kong, France, Japan, New Zealand, Spain, and Switzerland.
During the next 2 years up to 2018, Apple Pay conquered many new global markets. It made its way into Brazil, Norway, Poland, Ukraine, Sweden, Denmark, Finland, United Arab Emirates, Italy, Ireland, Taiwan, and Germany. In 2019, it was confirmed by local banks in some of the biggest European countries, covering almost every nation on the Old continent, including the Czech Republic, Slovakia, Slovenia, Belarus, Romania, Estonia, Greece, Portugal, Bulgaria, Luxembourg, Austria, Croatia, Cyprus, and the Netherlands. By the end of 2020, Apple Pay will most likely be present in every European country.
United States citizens can use an extra service offered by this provider, called Apple Pay Cash card. This allows them to upload funds to a virtual card and send and receive payments using the Messages app or make purchases using Apple Pay. Just like any other credit or debit card, there are certain criteria you should meet. Users need to be at least 18 years old, US citizen, then set up your two-factor authentication via their Apple device.
Apple Pay Casino Bonuses
Apple Pay and casino bonuses go hand-in-hand. You can deposit easily and without any hassle on your operator of choice, and enjoy the welcome offer they have for new members. If you are looking for the best place to gamble and what kinds of bonuses casinos have in store, you can check our Casino Bonuses page. It is updated daily and contains valuable information on all types of bonuses and where to find them. Here are some examples of bonuses you should expect to see in most operators:
• Free Spins Bonuses – Free rounds for the hottest slots on the market, Free Spins are loved by many and are offered by thousands of operators on the web. Most of them come with wagering requirements, so make sure you are familiar with the Terms and Conditions of the offer beforehand;
• Cashback Bonuses – They allow for a cashback return on your loses and can vary from 5% up to 15%;
• 100% Casino Bonuses – Many online casinos offer this matchup bonus when depositing on their platform for the first time.
Apple Pay Fees and Charges with Online Casinos
There are no additional fees charged when using Apple pay. You can make quick deposits through your favorite mobile iOS device with just a few taps, fee-free. Casinos often add extra fees when utilizing any external payment services outside of your bank account, but this doesn't happen when you use Apple Pay. You only deposit as much as you want and no extra money is taken from you.
We have already mentioned that US players can enjoy the benefits of an Apple Pay Cash card. If you decide to use a debit card to transfer money into your Cash Card, you will be charged a 3% fee. This amount is on the smaller end, but it is worth considering. It is worth noting that most casinos don't accept these cards as a payment option.

Apple Pay Deposit and Withdrawal times at Online Casinos
Apple Pay deposits are easy to make and there is no waiting time involved. This provider allows clients to select a sum out of their personal funds and deposit safely on any operator that supports their services. Players should keep in mind that most casinos have a set bottom limit of how much you can deposit.
You need to add at least $10-$20 each time, so plan your deposits and take time to consider the exact amount. There is no withdrawal option when using Apple Pay, due to the nature of the service. However, it is a great depositing tool, thanks to the zero fees.
POPULAR CASINO PAYMENT METHODS (Click to View)
Some Important Questions and Answers about Apple Pay Casinos
? ? Are there any taxes when using Apple Pay?
Apple Pay doesn't charge you any fees when using their services.
? ? Is Apple Pay available in my country?
It is acceptable in most countries. Nevertheless, a list of all the supported countries can be found on the official Apple website.
? ? Can I withdraw my winnings with Apple Pay?
No, you can't. Apple Pay only allows for deposits at online casinos.
? ? Which Apple Devices are compatible with Apple Pay?
You need iPhone 6 or newer, latest versions of iPad devices, all versions of the Apple Watch and every Mac that supports Touch ID.
1.
More than 3000 games from top-tier software providers
An excellent story line, superior simplicity and visual excellence
A light speed fast site, to power a hassle free gaming experience
Graphics & Gameplay - 100%
12904
2.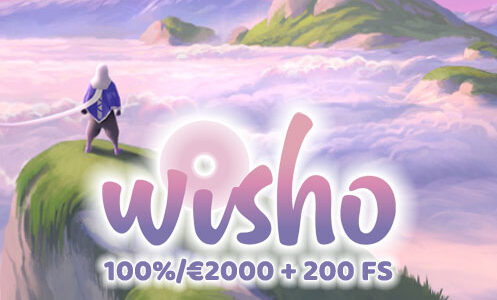 Lightspeed Transactions
Wager Free Cashbacks
Mystery Bonuses Every Week
Graphics & Gameplay - 100%
30911
3.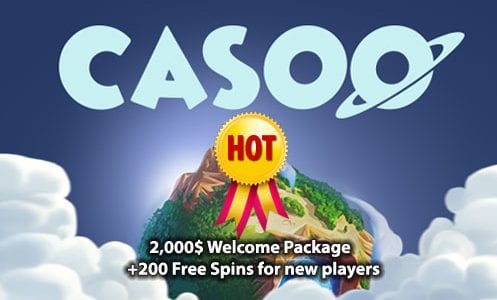 Fast withdrawals
Superb Gamification Casino
Tons of bonuses & great gameplay!
Graphics & Gameplay - 96%
49414
More than 3000 games from top-tier software providers
An excellent story line, superior simplicity and visual excellence
A light speed fast site, to power a hassle free gaming experience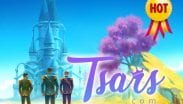 Graphics & Gameplay - 100%
Lightspeed Transactions
Wager Free Cashbacks
Mystery Bonuses Every Week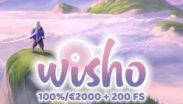 Graphics & Gameplay - 100%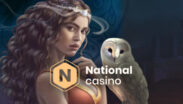 Graphics & Gameplay - 97%
Hot Solid Brand with Tons of Games!
The Casino is compatible with all mobile devices
Easily contact customer service through live chat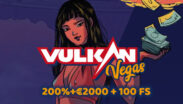 Graphics & Gameplay - 96%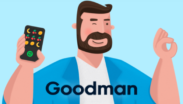 Graphics & Gameplay - 95%
Fast payouts
Responsive and qualified customer service
10 accepted currencies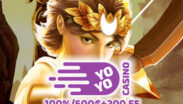 Graphics & Gameplay - 93%