Washington Online Gambling
Washington offers a good deal of legal gaming options, including tribal casinos, horse racing, lotteries, charitable gaming, and social gaming.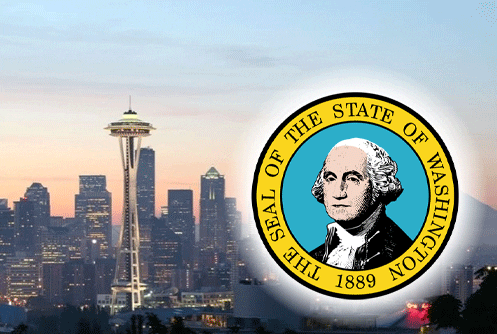 Best Casinos for Washington Players
Online Gambling in Washington
The state of Washington has gambling laws that prohibit most types of online gambling. Washington made big waves in 2006 as it passed a bill making it illegal to use the internet to take part in unauthorized online gambling and poker. Since that time, nobody has been prosecuted under the law but it did prompt a variety of important gambling websites to quit accepting players.
Washington Online Casinos
Online poker and gambling are prohibited by some of the strictest laws in the country in the State of Washington. A senate bill was passed in 2006 for the purpose of clarifying Washington's stand on participation in unlawful internet betting.
Washington Sports Betting
The gambling laws of Washington State clearly define sports betting as a felony, both for bookmakers and residents. This is true for the real world and online betting.
Washington Land Based Casinos
The State of Washington has a few tribal casinos that are run by Naive Tribes.
Most of these casinos are found near the Seattle-Tacoma area and Spokane. Here is a list of the most popular ones:
Muckleshoot Casino Auburn
Tulalip Resort Casino Tulalip
Snoqualmie Casino Snoqualmie
Northern Quest Casino Airway Heights
Emerald Queen Casino
Washington Lottery
Washington offers state lottery since 1982. Residents can enjoy games like daily keno, Hit 5, Lotto, Mega Millions, Powerball, and scratch-offs.
Washington Charitable/House-Based Gambling
The State of Washington decided online gaming is so bad that they made the activity illegal. Luckily, some politicians are making efforts to legalize online gambling, or at least lessen the restrictions.
Meanwhile, residents can enjoy a wide range of other gambling activities in the Evergreen State, such as charitable gaming, horse racing betting, lotteries, social gambling, online poker, or visit one of the tribal casinos.
Washington Daily Fantasy Sports
Daily Fantasy Sports still remain in a legal grey area in the state and most sites do not accept players from the state.
There's a continuous effort to legalize fantasy websites in Washington State. SB 5169 proposes classifying fantasy sports as contests. The bill provides no rules or regulations aside from offering a legal definition of "dream contests" and classifying them as games of skill.
Washington Social Gaming and Gambling
All of the typical social video gaming options exist in the State of Washington: Slotomania, Big Wheel, Double Down, and Zynga are available on Facebook and mobile devices. Some of the in-state tribal gambling enterprises provide Play4fun network alternatives so visitors can sample their video games prior to visiting the casinos.
Still, with Washington's internet gambling ban, an individual has to be exceptionally cautious about such sites. The state has gone so far as to issue a booklet about vigilance concerning online gambling. It summarizes how to decide what represents real gambling, as opposed to merely a social game.
Since even social gaming appears to be balanced on a razor's edge, it's advised that Washington residents avoid social gambling websites, especially those using a real-life element, like MyVegas.
Washington Gambling News
Washington Gambling Legislation
There are two types of online betting that have so far managed to avoid being banned within the state: horse racing betting and games of skill remain legal as of now. A law passed in 2004 legalized online horse betting as well as games of skill.